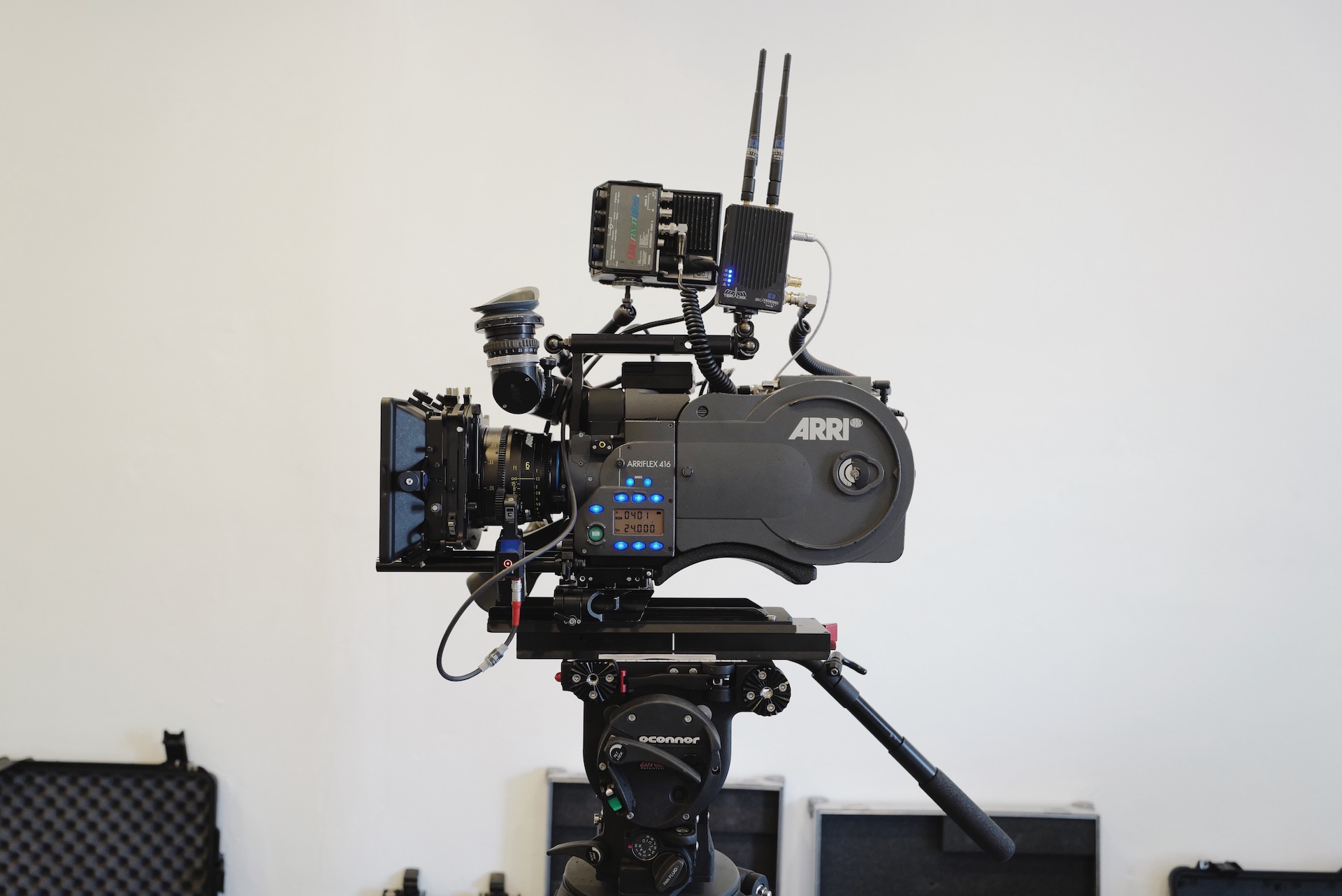 ARRIFLEX 416 Plus
Our ARRIFLEX 416 Plus is super clean, regularly serviced, and comes with the following:
Custom built Gold Mount plate

All necessary converters and tech for digital monitoring and wireless transmission

LWS and Studio Support

Hand grip with run/stop function

1.78 Ground Glass

Viewfinder Extension

Bridgeplate and Dovetail

x3 400' mags
The ARRIFLEX 416 is a lightweight modern Super 16 film camera with a 35-style viewfinder and an amazingly low sound level similar to that of the ARRICAM. Its speed is variable from 1 to 75 fps, and its mirror shutter can be manually adjusted from 45 to 180 degrees. A completely new lightweight ergonomic design, integrated electronic accessories and compatibility with the same lenses and accessories used by its 35 mm siblings make the 416 the most powerful, flexible and portable Super 16 camera ever built.